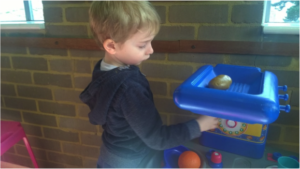 We meet in the Gwinnell Room each Thursday morning from 10 to 11:30am during school terms. Children are welcome from . . . to months
We want to help babies and toddlers begin to develop social skills and independence through all sorts of games and activities.
Children can sit and concentrate on jigsaws, paper and crayons and play dough
The garage, farm or railway stimulate imaginative play
A slide and a tunnel to crawl through provide more physical challenges
There is even a tent to hide in
We have a range of books in a quiet corner
and there is a simple craft activity each week
We often finish off with some singing.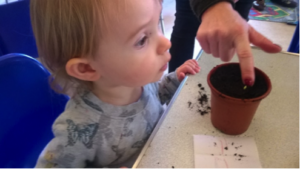 At Christmas we retell the Christmas story and at the end of the summer term we have a picnic.