Groups & Programmes For Children At St Mary's Parish Church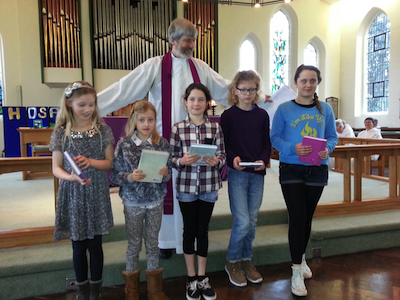 We want our church community to be open to all, where we can learn and have fellowship together, and build up our service and contribution to the life of the local community. You can read about our activities for children on this page. Contact us for more information on any of the groups. Read about our groups for secondary-school-age young people here.
Our holiday club runs for four mornings in the first week of the school summer holidays, that is Monday 24th July to Thursday 27th July, from 9.30am to 12.30pm. It is for children aged 5 to 11.
This year's theme is: Paul –  the fearless adventurer. We offer a variety of activities with Christian teaching and worship. The cost is £3 per morning, or £10 for all four days.
Download the application form here: Holiday_Club_form_2017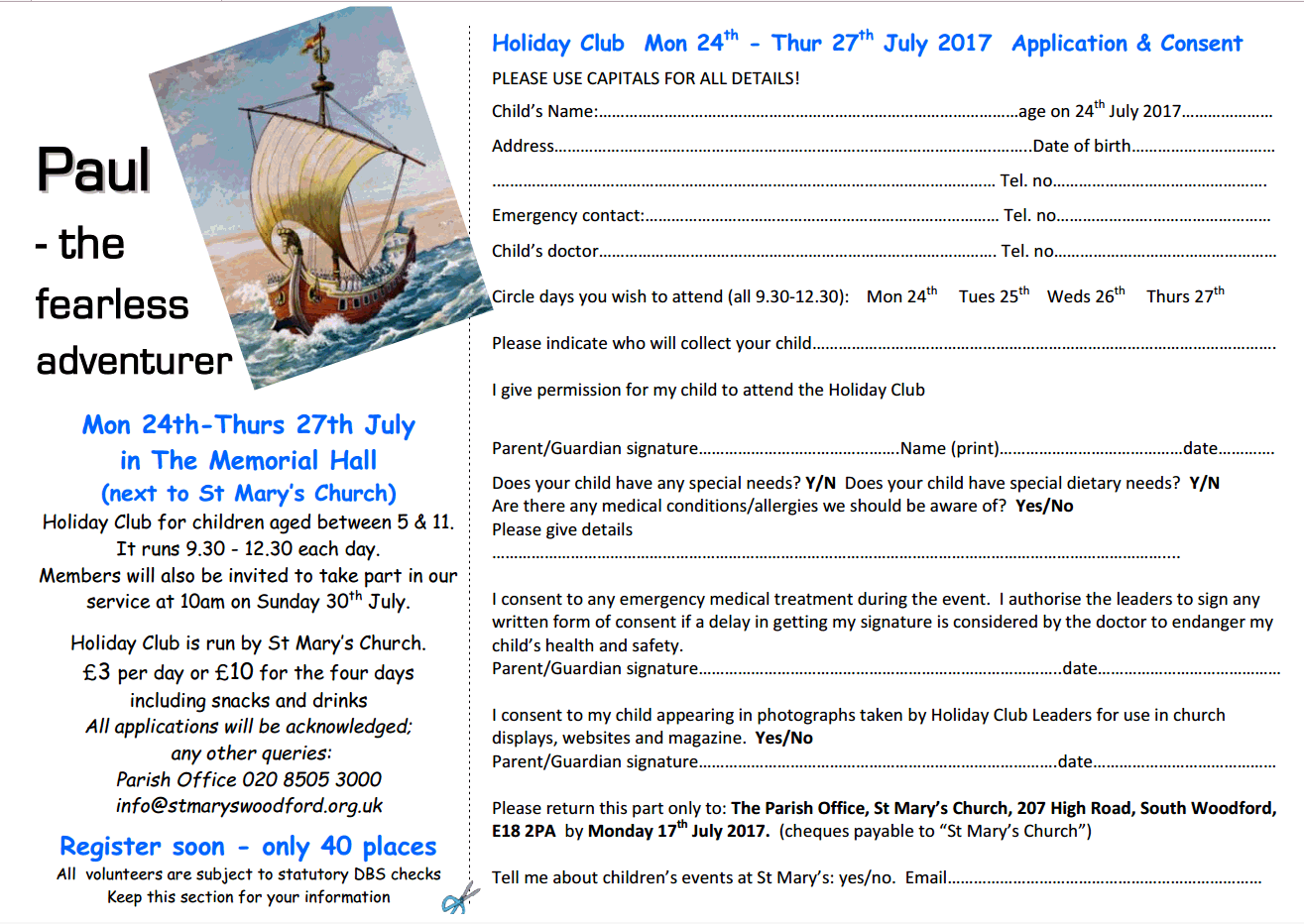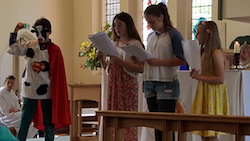 Sunday mornings 10am
Children are aged three to eleven. We meet on Sunday mornings and join the rest of the church for part of the service. We aim to inform children about the Christian faith and to help them start to think for themselves. Our children often play a part in the Eucharist on every third Sunday of the month.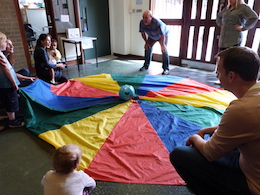 Meeting Weekly
The group meets between 10 -11.30 Thursday morning in school term time and we welcome parents, grandparents and carers of very young children. We provide time, friendship and support for anyone looking after a small person.
£2 entry. Coffee and refreshments provided.
Rainbows, Brownies, Guides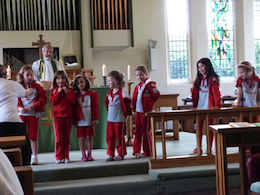 Meet Weekly at St Mary's
Girls and young women are challenged by new adventures; develop personal faith and values; make friends and have fun; develop a sense of tolerance and justice; learn teamwork and leadership; appreciate the environment; learn about the world, its people and cultures.
Find out more here